Reolink Argus Eco wire-free outdoor bullet camera
$179.00
Truly Wire-Free WiFi Outdoor Rechargeable Security Camera
Works cable-free with rechargeable battery and reliable WiFi connection. Flexible and weatherproof – you can put it anywhere with 5-minute installation!
Reolink Argus Eco wire-free outdoor bullet camera
Truly Wire-Free WiFi Outdoor Rechargeable Security Camera
Works cable-free with rechargeable battery and reliable WiFi connection. Flexible and weatherproof – you can put it anywhere with 5-minute installation!
Truly Wire-Free over WiFi
No wiring hassles! Based on 2.4 GHz WiFi and works independently.
Put It Anywhere
Outdoors, indoors, anywhere with WiFi network covered.
IP65 Certified Weatherproof
Works well even in demanding conditions, rain or shine.
Rechargeable Battery
Long lasting power per charge; saves your money.
Solar Powered
Connect the camera to Reolink Solar Panel to get non-stop & free power.
Low-Battery Notifications
Inform you when battery capacity reaches 10% so you won't miss it.
Rechargeable Battery-Powered
Powered by a high-capacity rechargeable battery, Argus Eco can work independently without being plugged in. You can put it anywhere you want. Wire-free, so worry-free.
Solar Powered
Battery power is always enough if charged via all-weather Reolink Solar Panel that is easy to set up. It frees you from the trouble of dismounting the cam every time to recharge it.
Day & Night in 1080p Full HD
Argus Eco, with the high resolution of 1920*1080, guarantees the sharper and smoother video streaming than 720p cameras. It looks after your kids, watches over your car or captures people in the front door in rich details and great vividness.It doesn't rest when you sleep. Infrared LEDs illuminate up to 33 feet for stunning night vision.
Smart PIR Motion Detection
Get Real-Time Alerts That Matter
Highly sensitive PIR motion sensor offers almost no false alarms. You receive instant app push notifications, email alerts, sound alarms and your own created alert message, when motion events are detected. No human movement can slip through without your notice.
Email
Get email motion snapshots when there are motion events.

App
Push notifications to your mobile device.

Siren
An alarm (built-in Siren) will sound automatically when motion is detected.
Customized Voice-Recordable Alerts
Record your alert message and customize the camera with your own desired voice alert.
See, Hear and Talk to Your World
Stay Connected Whenever and Wherever
Wake up Reolink Go at once when you access the camera for live streaming. View live feed and stay aware of your family, office, job sites, farms, etc. on your iOS and Android mobile devices, anywhere and anytime!
With built-in mic and speaker, you can hear and speak through the camera, communicate with your beloved ones, ward off would-be burglars, and respond immediately even when off-site.
Motion Detection Record
Save the Exact Moment; Never Miss a Thing
Reolink Go records motion events and saves exactly the moments for later playback. Access all recorded video history from nearly anywhere. So you never miss a thing.
Micro SD Card (Optional)
Record & save motion videos to a Micro SD card.
Reolink Cloud
Store motion detected recordings securely in the Cloud service.
Google Assistant
It can't be easier to control a security camera that works with Google Assistant. Just say "Hey Google, show me the backyard" and you will see live feed from the camera on your Google Nest Hub or Chromecast-enabled TVs. Actions speak louder than words? No, words are enough.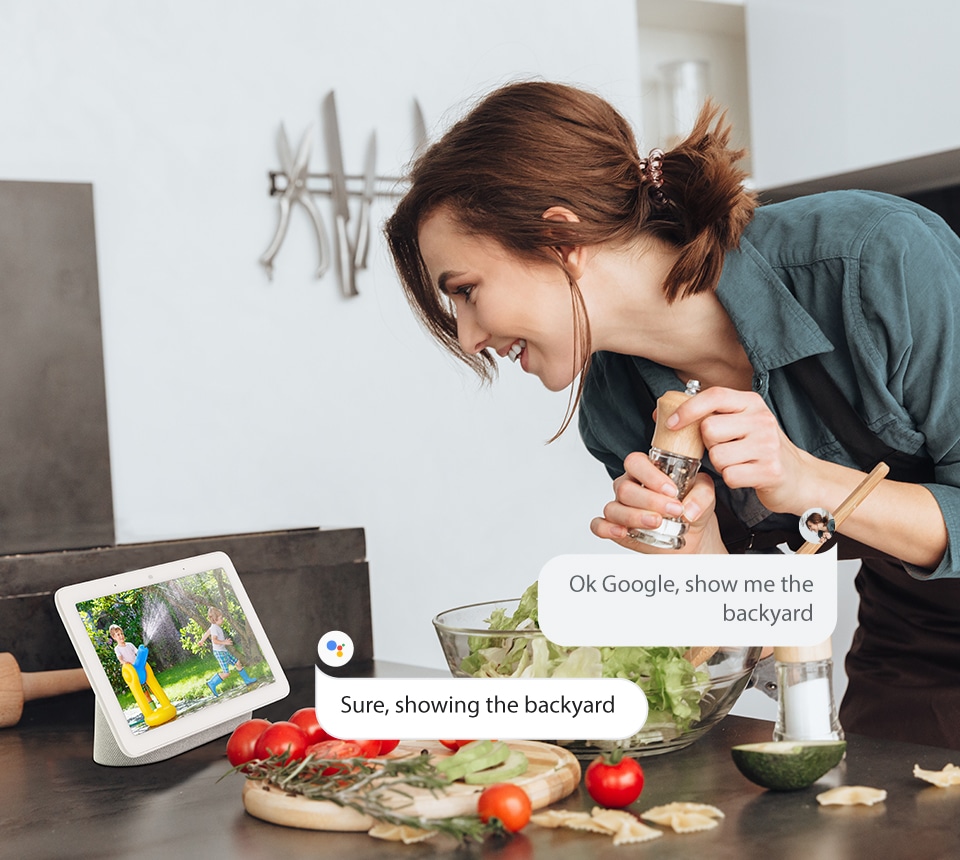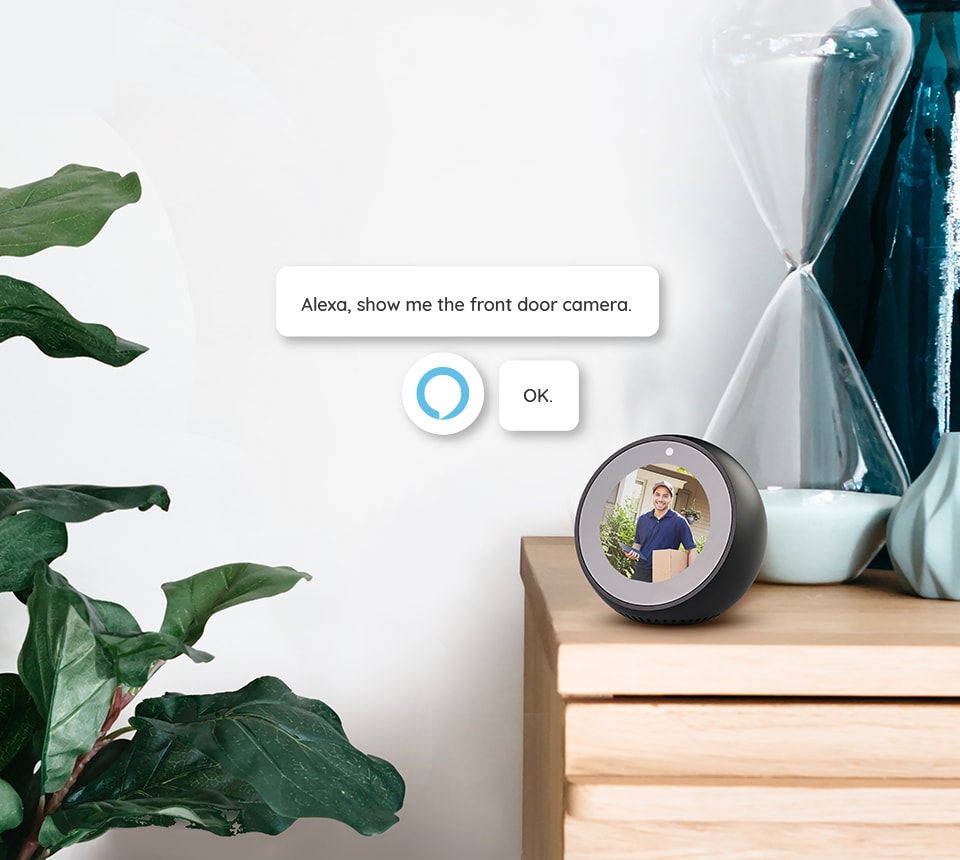 Alexa
The security camera that works with Amazon Alexa enables you to control it with your voice. Just ask Alexa to show the video of your camera on the Echo Spot, Echo Show or Fire TVs, and everything is done.
Store All Moments That Matter in Reolink Cloud
Motion triggered recordings can be uploaded to the cloud. The encrypted cloud service provides off-site backup of these critical moments and also allows you to access and play back video history anytime, from anywhere.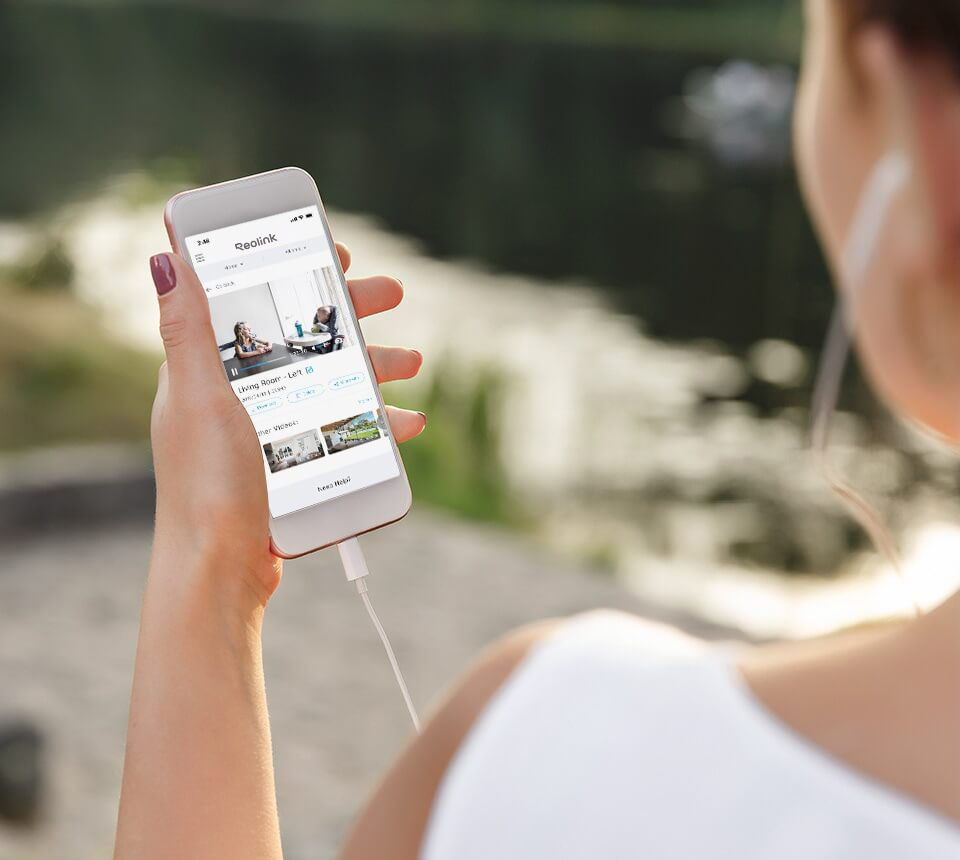 What's in the Box
Only logged in customers who have purchased this product may leave a review.